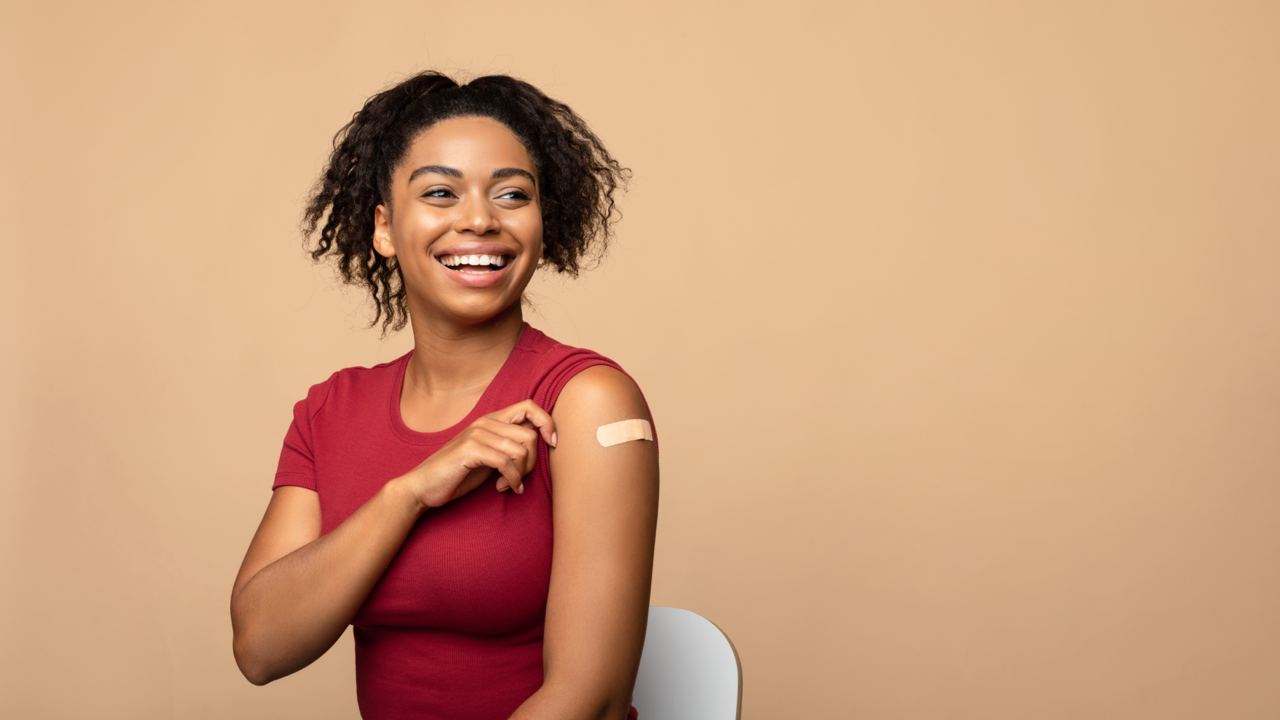 Provided by: Centers for Disease Control and Prevention
CDC recommends everyone stay up to date with COVID-19 vaccines for their age group:
Getting a COVID-19 vaccine after you have recovered from COVID-19 infection provides added protection against COVID-19.

People who are moderately or severely immunocompromised have different recommendations for COVID-19 vaccines.

COVID-19 vaccine and booster recommendations may be updated as CDC continues to monitor the latest COVID-19 data.
About COVID-19 Vaccines
COVID-19 vaccines available in the United States are effective at protecting people from getting seriously ill, being hospitalized, and dying. As with other vaccine-preventable diseases, you are protected best from COVID-19 when you stay up to date with the recommended vaccinations, including recommended boosters.
Four COVID-19 vaccines are approved or authorized in the United States:
Pfizer-BioNTech

Moderna

Novavax

Johnson & Johnson's Janssen (J&J/Janssen) 
(CDC recommends that the J&J/Janssen COVID-19 vaccine only be considered in certain situations due to safety concerns.)
The updated boosters are called "updated" because they protect against both the original virus that causes COVID-19 and the Omicron variant BA.4 and BA.5. Two COVID-19 vaccine manufacturers, Pfizer and Moderna, have developed updated COVID-19 boosters.
Updated COVID-19 boosters became available on:
September 2, 2022, for people aged 12 years and older

October 12, 2022, for people aged 5–11 years

December 9, 2022, for children aged 6 months–4 years who completed the Moderna COVID-19 vaccine primary series
Previous boosters are called "original" because they were designed to protect against the original virus that causes COVID-19. They also provide some protection against Omicron, but not as much as the updated boosters.
When Are You Up to Date?
You are up to date with your COVID-19 vaccines when you have completed a COVID-19 vaccine primary series and got the most recent booster dose recommended for you by CDC.
If you have completed your primary series—but are not yet eligible for a booster—you are also considered up to date.

If you become ill with COVID-19 after you received all COVID-19 vaccine doses recommended for you, you are also considered up to date. You do not need to be revaccinated or receive an additional booster.
COVID-19 vaccine recommendations are based on three things:
Your age

The vaccine you first received, and

The length of time since your last dose
Getting Vaccines If You Had or Currently Have COVID-19
If you recently had COVID-19, you still need to stay up to date with your vaccines, but you may consider delaying your next vaccine dose (whether a primary dose or booster) by 3 months from:
When your symptoms started.

Or if you had no symptoms when you first received a positive test.
Reinfection is less likely in the weeks to months after infection. However, certain factors could be reasons to get a vaccine sooner rather than later, such as:
Personal risk of severe disease, risk of disease in a loved one, or close contact

Local

COVID

-19 Community Level

& the most common

COVID

-19

variant

currently causing illness.
To read the full article about COVID-19 vaccines, click here.