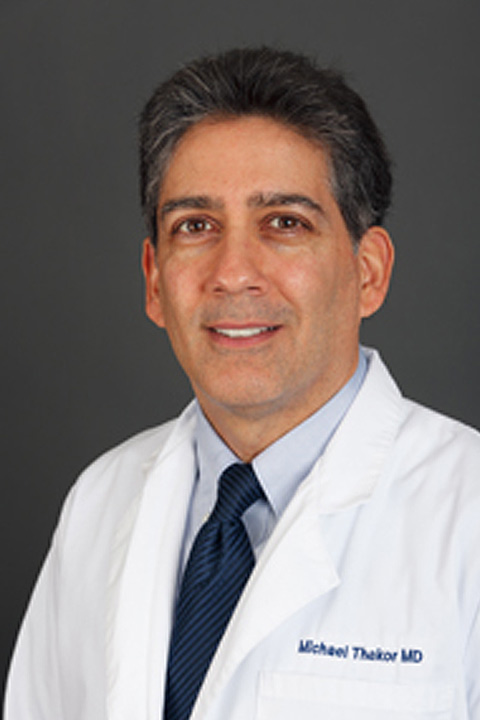 Dr. Thakor is originally from North Dakota, growing up he always wanted to help people and this is what drew him into becoming a physician. He graduated summa cum laude from Creighton University and then graduated cum laude from the Creighton University School of Medicine.
He completed his internal medicine residency and chief residency in internal medicine at Creighton. After completing his internal medicine training he chose to pursue a career in Rheumatology. He chose rheumatology because he enjoyed the diagnostic and treatment challenges it presented and also because he wanted to experience long term relationships with patients. Also he admired the way the patients with rheumatic diseases handled severe , debilitating problems with tremendous grace.
Dr. Thakor completed a fellowship in Rheumatology at the University of Arizona with his focus on the treatment of rheumatoid arthritis, using biologic agents. After completing his Rheumatology fellowship he worked for the Indian Health Service in Phoenix for two years caring for Native Americans with rheumatic diseases.
He traveled throughout Arizona and Nevada helping to care for patients with diseases such as rheumatoid arthritis and seronegative spondyloarthropathies that are highly prevalent in Native Americans. He then was in private practice in Omaha, NE for seven years before moving to Fort Collins.
Dr Thakor founded the Arthritis and Rheumatology Clinic of Northern Colorado in 2002. The clinic is focused on providing high quality care in a compassionate manner to patients with rheumatic diseases. He sees patients with a wide variety of rheumatic diseases but is particularly focused on the treatment of rheumatoid arthritis and other types of inflammatory arthritis.
Dr Thakor is a fellow of the American College of Rheumatology and is a member of the American Medical Association , Colorado Medical Society, and the Northern Colorado Medical Society. He has been board certified in Rheumatology since 1994 and recently recertified in rheumatology in 2014.
He has hospital privileges at Poudre Valley Hospital. He is a voluntary faculty member at the University of Colorado where he helps teach rheumatology fellows as well as residents and students. He also helps teach family medicine residents in the Fort Collins Family Medicine Residency program.