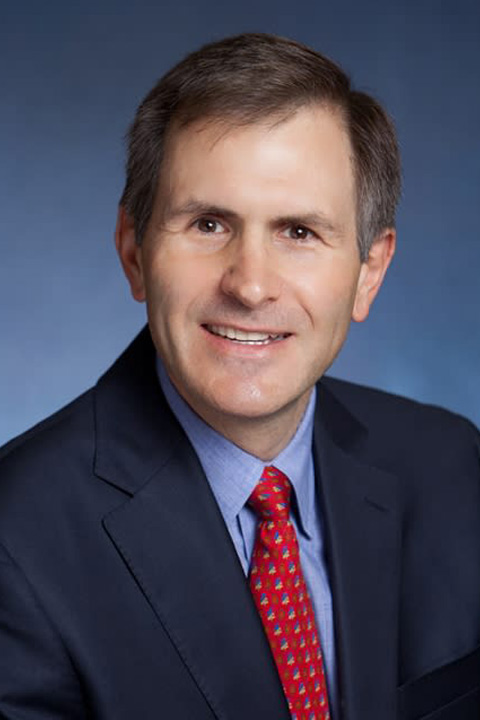 Dr. Savage is a board certified Orthopaedic Surgeon. He has been treating illness and injury of the bones, muscles, and joints since 1993 in Austin, Texas. He devotes much of his professional time to total hip and total knee replacement surgery including robotic assisted surgery. He also manages Orthopaedic Trauma injuries like fractures and has provided emergency room coverage in South Austin since 1993. He is an athlete and enjoys treating athletic injuries and overuse problems as well.
Dr. Savage attended the University of Michigan majoring in Chemical Engineering. He then attended Baylor College of Medicine in the Texas Medical Center where he received his Doctor of Medicine (MD). His general surgical internship and Orthopaedic residency were completed at Emory University Affiliated programs in Atlanta, Georgia.
He has practiced in South Austin since finishing residency in 1993. While practicing general orthopedics Dr. Savage has continued to study and learn the newest techniques related to hip and knee replacement type surgery.
He is a member of the American Association of Hip and Knee Surgery which is a specialty society of the Orthopaedic Surgeons who do the most joint replacement surgery of the hip and knee. It requires nomination and review of surgical volume by current association members to be admitted.
Dr. Savage is also a member of the American Academy of Orthopaedic Surgeons as well as the Texas Medical Association and the Travis County Medical Society. Dr. Savage has practiced at St. David's South Austin Hospital since 1993 and seen it grow tremendously during that time. He has been proud to be involved with the hospital having been elected to the positions of Secretary of the medical staff, Chief of the Medical Staff, and now has been elected to the hospital Board of Trustees. He has worked on numerous hospital committees during his time there.
While offering surgical treatment to patients who need it Dr. Savage emphasizes non operative treatment like physical therapy, medications, lifestyle modifications, and injections. In most cases surgery is offered only when these non operative options fail to provide satisfactory relief of symptoms.
Dr. Savage is married to an Ob/Gyn physician. He has one adult daughter. When he is not working he enjoys spending time riding bicycles, working as a support official at local bicycle races, and spending time in the air as a private pilot. He and his wife like to travel and hike as time allows.