Brandon Alleman, M.D., PhD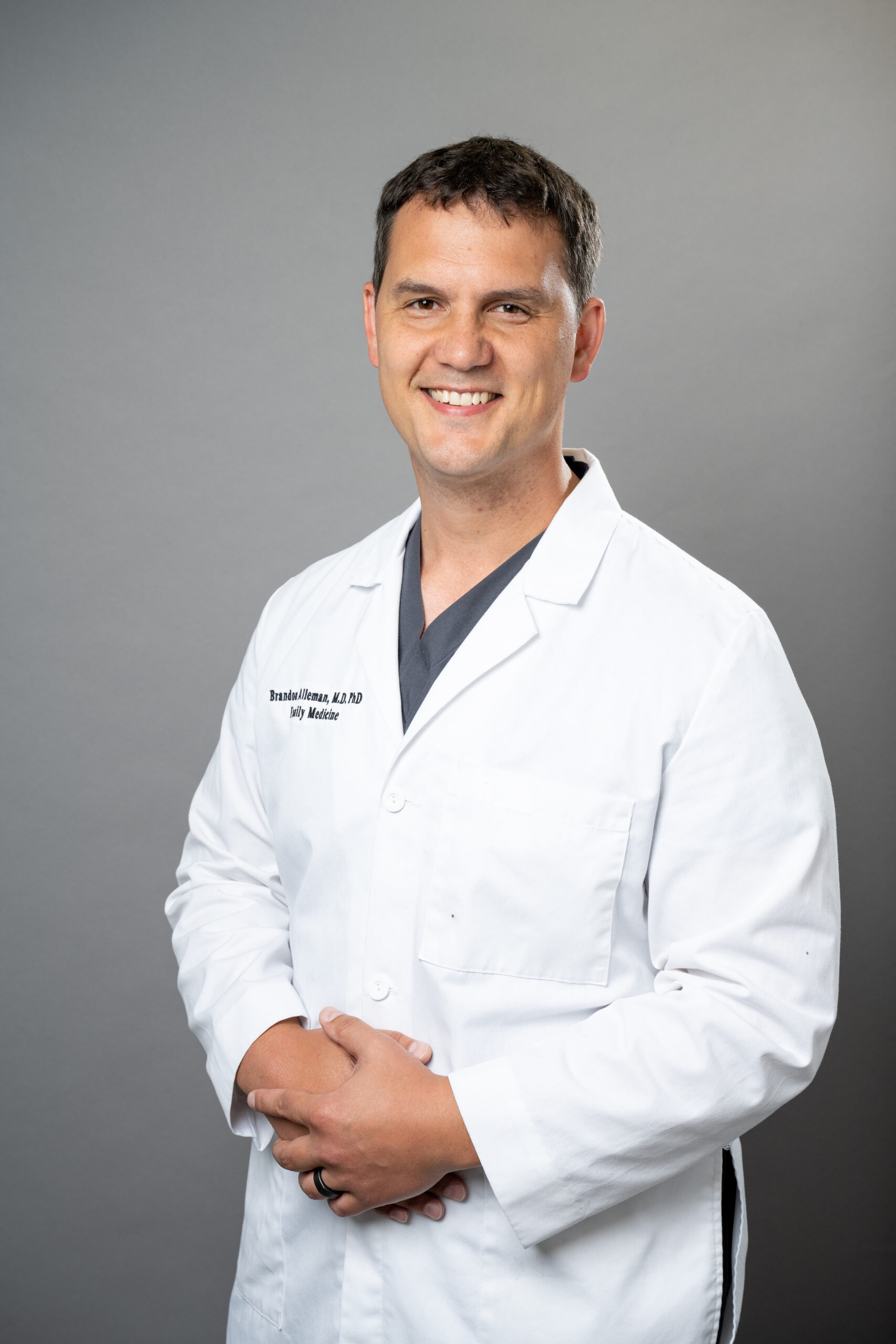 Dr. Alleman graduated from Hope College with a BS in Mathematics and a BA in Physics. He is a former Fulbright Scholar to Budapest, Hungary where he conducted Biophysics research. He graduated from the University of Iowa with his MD and PhD in Translational Biomedicine and certificate in Biostatistics.
He is a graduate of the Via Christi Family Medicine Residency and was a Chief Resident for Obstetrics. He is the co-owner/founder of Antioch Med and is the Managing Partner. He is married to Becca, and has four children (Jonah, Cora, Esther and Levi).
Dr. Alleman enjoys helping people understand their health and ways to improve it. He uses his PhD training to assist in providing evidence-based medical care to all of his patients.