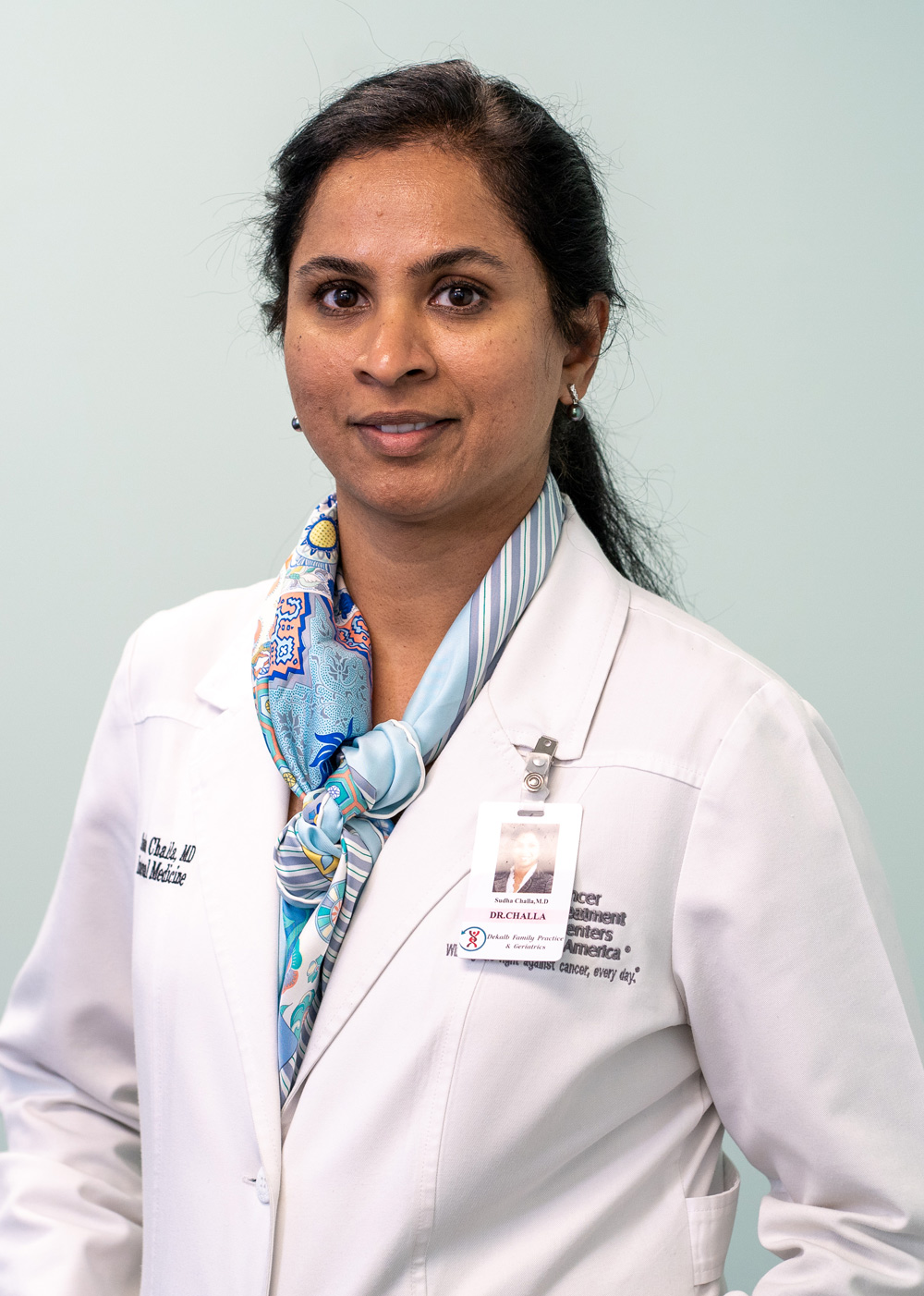 Dr. Challa is Board Certified in Family Medicine, graduated at University of Kentucky. She was also fellowship trained in Geriatrics at University of Louisville. Sudha Challa, M.D. has been practicing medicine since 2006. Sudha Challa was born in India. She completed her Medical education at the University of Kathmandu, College of Medical Sciences, Nepal.
Dr. Challa is diplomat of the American Board of Family Physicians and has been practicing Medicine in Atlanta. With interest in aesthetics she was trained in aesthetics at Harvard medical school for laser and Aesthetic skin therapy.
Dr.Challa is committed to providing her patient with an exceptional level of care and attention in delivering, traditional family medicine for the entire family.
Dr. Challa is excited to work with Tekton Research to introduce clinical trials to her diverse and vibrant practice in Atlanta, GA.